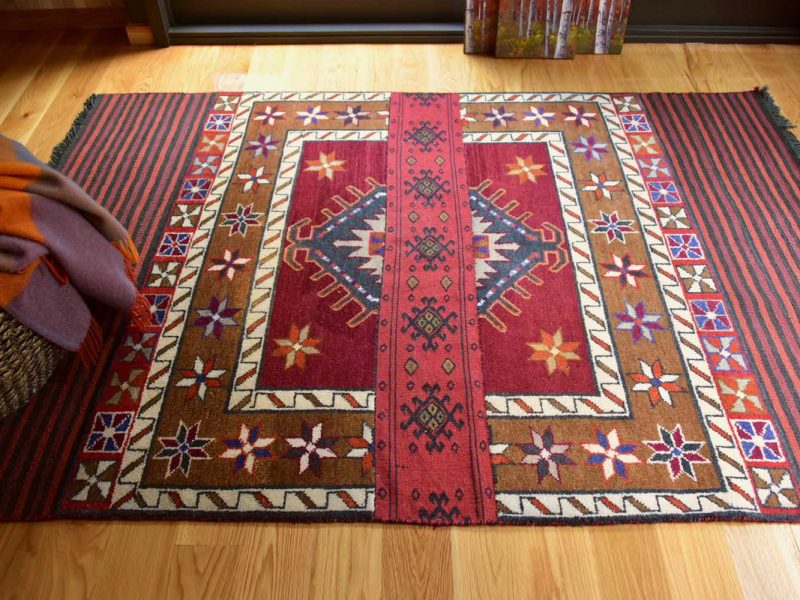 This magic mix of NZ wool and premium quality sustainably grown, non-shedding jute for the woven kelim parts, create a stunning item.
Parts of the hand made rug will gain a patina over time, giving a unique and warm effect.
The NZ wool pile is sure to impress with rich colours and combination of colours to create richness in your room.
Sizing starts at 80x150cm and goes up to 200x300cm including a 80x300cm runner size.